Submitted by nuhl@magix.net-... on

Unpublished
This FAQ is aimed at customers who have downloaded content from Catooh and are having problems using it.
Catooh content comes in different formats, there are straight Video files (.mpg, .wmv) or audio files (WAV, OGG) or there are MAGIX content files (.MTP). The .MTP files can contain many different MAGIX effects, fades, DVD layouts and so on.
To use normal video or audio files, you can simply drag them from the Import Window on to a track below.
To use .MTP files please refer to the following:
1. To install your .MTP file, first you need to download it from Catooh. When you download, select to save the file and save it to a directory you know how to get to. Once saved open up your MAGIX software.
2. Direct the Import Manager in your MAGIX software to the directory containing your MTP file.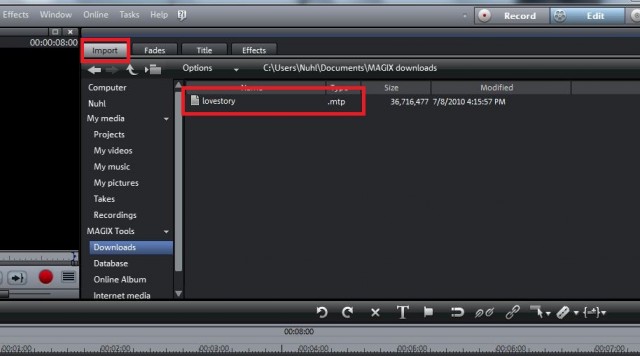 3. Double click on the file and it should the start the install process. Click on Continue to complete the install.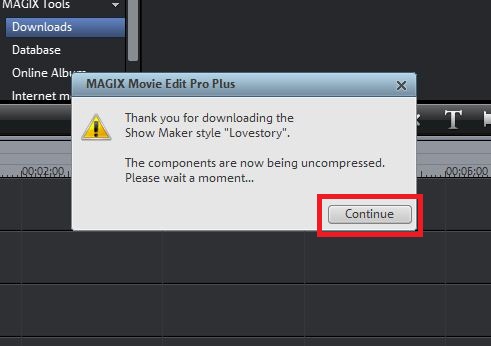 4. Once completed you should receive a notice that it has finished. Now click on close.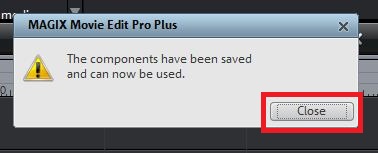 5. You will now be able to find your content in the relevant section. In this example Lovestory is a Show Maker Style, so it will now appear in the Movie Show Maker wizard. Other content like Fades will show up under the Fades Manager or DVD Layouts in the DVD burning screen.